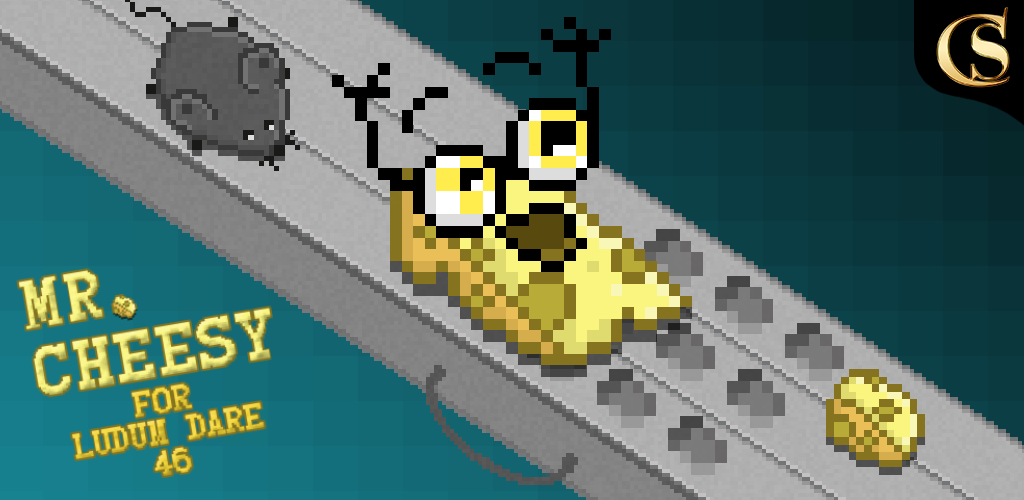 Mr. Cheesy
Mr. Cheesy is a Special Project developed in under 72h all in Handcrafted Pixel Art! 🧀

It is a game made only by one Solo Developer for the Ludum Dare 46 Game Jam!
* In the top 10 Most Rated out of 4900 Games with more than 250 Ratings and Feedback! ⭐
Game Mechanics:
Slide down that Cheese Grater and since the theme of Ludum Dare 46 is "Keep it alive"...try not to end up on that Spaghett! 🍝

* Move with left/right arrow keys or A/D buttons
* Use power-ups with E
Thanks for playing "Mr. Ceesy" 🙏
Ludum Dare Page: https://ldjam.com/events/ludum-dare/46/$190298
📺 Full Devlog on my channel: https://www.youtube.com/watch?v=z1a3K_ozaPw
👋 Join the Discord GameDevClubJoin the Discord GameDevClub: https://discord.gg/CMNYsjbKZp

💙 Follow Mr. Cheesy on his brand new Facebook Page for frequent updates and further development/features: https://www.facebook.com/mrcheesy
**NOTE: This is just the Ludum Dare version of the game and may contain a couple if bugs! To get the full experience get the Android version with a lot of new Features!

To support me and my work you can get Mr. Cheesy with a -35% Discount on PlayStore! Doing so you get me a delicious Cup of Coffee that boosts my production..it means a lot!
Download
Click download now to get access to the following files:
Mr.Cheesy by SAVVU.zip
18 MB
Also available on